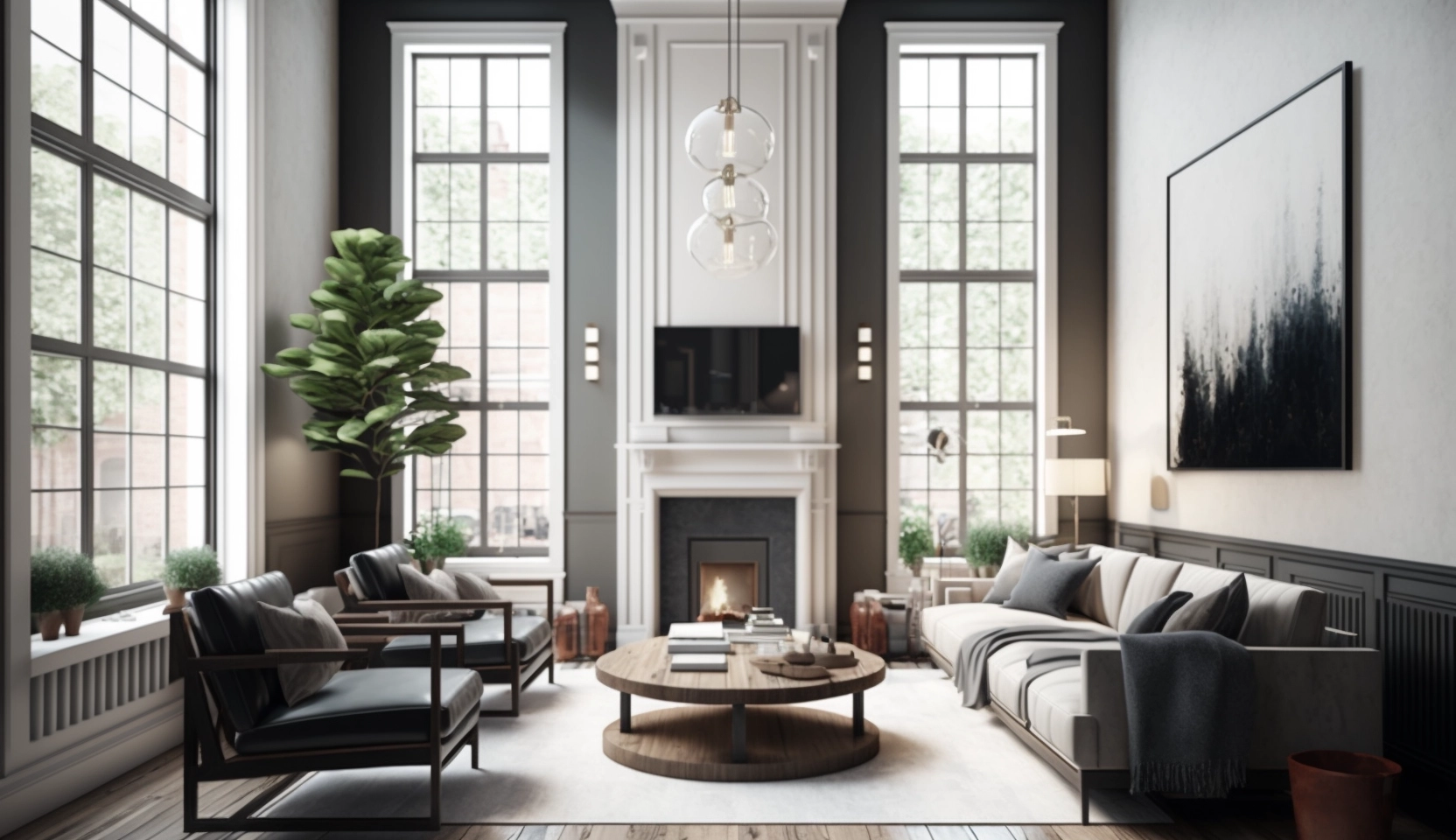 Transform Your Space into a Celebrity-Worthy Oasis with Our Interior Design Consultation Service!
As seasoned interior designers, we know firsthand that the key to creating a space that truly speaks to you is all in the details. That's why we're thrilled to introduce Designed to Sell's In-Person Interior Design Consultation – the ultimate solution for homeowners looking to transform their space into a functional, stylish oasis.
Expert Guidance Every Step of the Way
When you choose our Interior Design Consultation service, you're getting access to a team of expert designers who will work with you to identify your unique style, preferences, and needs. We'll start by reviewing your existing floor plan and recommend a new one if needed. From there, we'll help you choose the right furniture to suit your lifestyle and create a furniture layout that maximizes functionality and flow.
Attention to Detail Makes All the Difference
But that's just the beginning. Our team will also provide guidance on window coverings that match the architecture and style of your home, as well as paint color recommendations that will transform your walls into a work of art. And if you need additional lighting, we'll work with you to find the perfect fixtures to create the ambiance you're looking for.
Unique Design Features that Make Your Space Stand Out
But what really sets our Interior Design Consultation apart is our attention to unique design features. We'll discuss possibilities like built-ins, millwork, and feature walls that can take your space to the next level. And if you're not sure where to start, we can even create a mood board that brings all of our recommendations to life.
Choose the Level of Involvement that Works for You
And the best part? You can choose the level of involvement that's right for you. If you prefer to take the DIY route, we'll hand over all of our consultation notes at the end of the meeting so you can tackle the project on your own. But if you want us to manage and assist with the project post-consultation, we'll keep the notes to use as reference as we plan the balance of your project. We can even provide links to items for purchase  and contractor referrals for those who choose the Project Consultation option.
Book Your Consultation Today!
So what are you waiting for? If you're ready to transform your space into a beautiful, functional haven, Designed to Sell's Interior Design Consultation is the perfect solution. Book your consultation today and let us help you create the home of your dreams!
Contact us today to start your interior design project and bring your dream home to life.